ABOUT US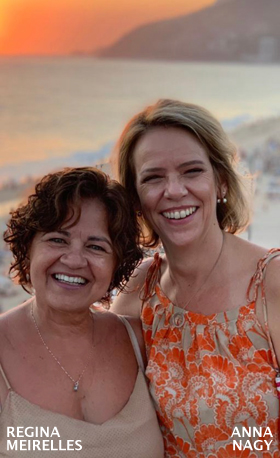 BE Brazil Travel partners, is a young and dynamic DMC, we bring with us years of experience and travel knowledge, be it in incentive, meetings or leisure travel.
Driven by a dream and moved by passion for what we do, is the sole of BE , and we would like to share it with you, through creating unforgettable life time experiences, individually designed to impress. Committed to deliver excellence, exceeding your expectations, and BEing part of your team, is our road to success.
Be Brazil Travel partners, was born from an idea of Anna Nagy, wanting to explore her own shores.
The travel bug is in the Nagy family from her father to her brothers. Anna's passion for travel, people and different cultures, started with outgoing incentive in Portugal, where she worked as an account manager, for 15 years, before moving to Brazil and joined the incoming world. After 13 years working as a DMC, in a company started by her elder brother, the time came to continue her own path, with BE Brazil Travel partners.
BE is a concept that we believe in! We can only give 100% of anything if we are part of it, we want our guests to BE a Brazilian and BE part of the experience that we have to offer them.
With this concept in mind, BE Brazil Travel partners was born.
We invite you to BE:
BE Incentive
BE Meetings / Events
BE a Local
BE adventure
BE sustainable
Our believes :
TO BE:
To
Be
a people's person
To
Be
part of your team
To go
Be
yond your expectations by delivering highest quality services with in the travel, meetings and incentive travel
To
Be
part of your success, which is our success
To
Be
compromised, transparent, honest, integrity
We Believe in our dream and our vision to
Be
come one of the most exclusive DMC in Brazil;